A reproduction of a vintage negative shows Shoot the Shoots i.e. Chutes,
Coney Island, New York
c1905 This item is of archival quality,
high resolution
of 600 ppi, it has been retouched, recolored in areas, cropped and enhanced. This assures that your item will print with the highest quality possible.
Library of Congress
, Prints & Photographs Division,
Detroit Publishing Company
Collection, LC-D4-9025 - In the
Public Domain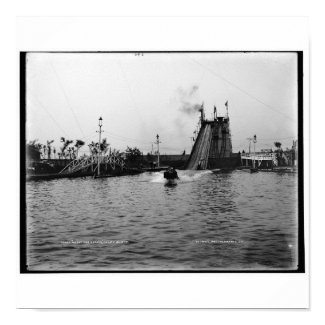 Shoot the Shoots Coney Island NY c1905
by
markomundo
Browse other
Amusement Posters